But to mark World Cancer Day 2021 which falls on the 04 of February, Claudia and her business partner Martin Schiele have gone even further. Not only are they increasing the donation percentage throughout the whole month, they are also offering PCRF supporters a special 15% discount on the Salcura website, simply by using the checkout code 'PCRF'.
The reason for Claudia's committed support for PCRF is highly personal. She first started fundraising in 2017, just a few months after her father, Tjeerd, died from pancreatic cancer.
Tjeerd Talsma was a well-known and highly-respected government minister in Holland. Fit and active, his death aged 66 in November 2016 – just six weeks after his diagnosis – made national headlines in Holland. Such was his standing, a memorial service was organised at which members of government and the King's commissioner spoke of him with great warmth and affection.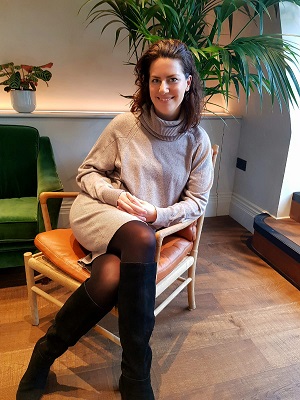 His death, says Claudia, left a huge hole in many people's lives, not least her own.
"I lost my best friend. I talked to dad every day. He was such a great listener and was always so positive; he had a solution or an answer no matter what the problem was. He was kind, funny, genuine and true to his word in both his public and private life.
"In the town where he used to live the townspeople planted a tree in his name, which is really fitting as a favourite part of his portfolio was responsibility for nature reserves and the environment."
On top of Salcura's ongoing support, Claudia herself embarked on a number of personal fundraising challenges, including completing 10k runs in places around the world that hold special memories or significance in her father's life.
Maggie Blanks, CEO of Pancreatic Cancer Research Fund said: "We know that Claudia and Martin actively support many good causes, including our charity, and I'm sure Tjeerd would be very proud to know that he is the inspiration behind Claudia's determination to help others.
We are committed to improving survival for pancreatic cancer patients through funding the very best research and we are enormously grateful for Claudia's support."